Áfram Icelandic Horse Association presents
CLINIC WITH
Nils Christian Larsen
Olil Amble
Júlio Borba

On Saturday, January 20, 2024, at Flyinge Kungsgård, 2:00 PM – 6:00 PM
Doors open from 12:00 PM
Buy Tickets Here
Don't miss out on the opportunity to be part of this year's Icelandic horse extravaganza!
Gather your Icelandic horse enthusiast friends and join us for an exciting clinic featuring world-class trainers and stunning horses.
This year, we're thrilled to introduce a new lineup of experts: Nils Christian Larsen, Júlio Borba, and Olil Amble. They will share their extensive knowledge and training philosophies during this four-hour event.
The restaurant will be open all evening, and our wonderful sponsors will be on-site at the marketplace with fantastic offers.
We look forward to meeting you at this special evening for Icelandic horse enthusiasts at all levels.
Tickets
Adult (18+): 595:- SEK
Youth (13-17): 295:- SEK
Kids (Age 0-12 in adult company): 0:- SEK
Group (Valid for groups of 7 people): 3495:- SEK 

Nils Christian Larsen
Equestrian Champion and Culinary Maestro
Nils Christian is a professional rider, educated on the highest level from the Norwegian Icelandichorse Association. (RIK3). For many years Nils Christian has been in the top of the Icelandichorse sportsworld and has been awarded "Rider of the Year" 5 times in Norway, "Sportreiter de Jahres" in Germany and "The Profile of the year" in Norway. Nils Christian has won 5 medals from different World Championships and many more medals at the Nordic- and Norwegen Championships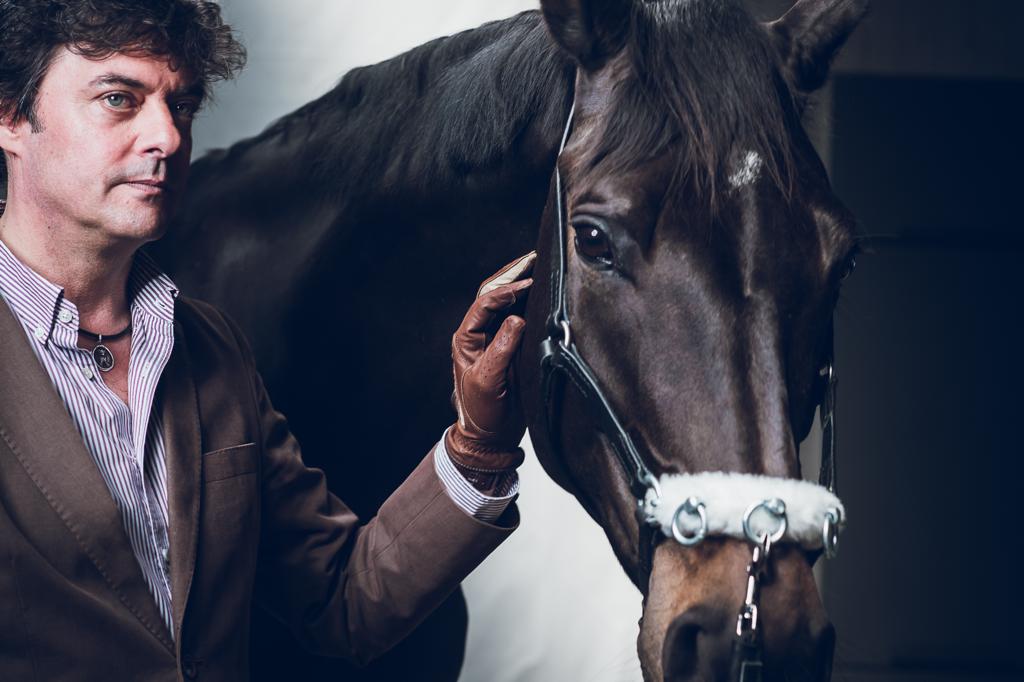 Júlio Borba
A Journey in Equestrian Excellence
Júlio Borba started to work at the EPAE (Escola Portuguesa de Arte Equestre) in 1992. During his twelve years at the School Júlio performed countless shows. In the shows that he took part at, he did; the quadrille, the Pas de Trois, Solo, Airs above the ground by hand and much more. Right now he has around 220 Students that participate in his clinics on monthly basis with 280 horses. He travels from place to place to give 2 till 6 days clinics. Júlio works with horses of any breed, on any level, of any discipline. Top professionals, like international and Olympic dressage riders, till eagerly amateurs.
Olil Amble
A Journey in Icelandic Horsemanship
Olil Amble was born in Oslo, Norway. Today Olil resides at Syðri-Gegnisholar in the south of Iceland where together with her husband Bergur Jonsson and her family they breed and train horses from their collaborative breeding under the names Ketilsstaðir/Syðri-Gegnisholar and run their company Gangmyllan. Olil has won Tölt at Landsmót and is a many times Icelandic Champion, Nordic Champion and a World Champion. She is a highly educated trainer and riding instructor and holds a degree from Felag Tamningamanna , she has over 30 years of experience teaching internationally and has been a trainer on many national teams in Iceland, Norway, Sweden and Germany.
The clinic will be followed by a bustling marketplace where our fantastic sponsors will be showcasing their products and offering exclusive deals. The market opens at 12:00 PM and stays open for an hour after the clinic, providing you with ample time to explore their booths. Keep an eye out for additional sponsors joining us.
If you represent a company interested in participating and gaining visibility during this evening, you are warmly invited to contact us.
Discount on Accommodation
In collaboration with Elite Hotel Ideon in Lund, we're delighted to offer a special accommodation discount so that even our long-distance guests can join us at this year's Icelandic horse celebration in Flyinge.
About the Venue
The clinic will be held at the historic Flyinge Kungsgård in the expansive riding hall, which can accommodate up to 1600 participants.
Horse breeding activities have been carried out at Flyinge since the 12th century, and today, the echoes of history meet modern horse management and high-class equestrian events.
Discover Skåne
Take the opportunity to combine the clinic with exploring Skåne together with your Icelandic horse enthusiast friends. Perhaps make a detour to Österlen or a quick trip across the bridge to Copenhagen. In Skåne, everything is close by, and the possibilities are endless.pptäcka Skåne tillsammans med dina islandshästvänner. Kanske ta en avstickare till Österlen eller en sväng över bron till Köpenhamn. I Skåne är allt nära och möjligheterna många. 
FAKTURERINGS/POSTADRESS
Áfram Islandshästförening
c/o Sabina Svärd
Östra Högsvägen 153-0
244 93 Kävlinge
FÖRENINGSINFORMATION
Organisationsnummer: 802540-5591
Bankgiro: 5910-7532
Swish: 123 490 1807
Stort tack till Ida-Fia Sveningsson som sponsrat med logga och hemsida samt fotograf Photohestur för de fina bilderna vi fått låna.
© COPYRIGHT ÁFRAM ISLANDSHÄSTFÖRENING | ALL RIGHTS RESERVED | BRAND & HEMSIDA AV IDA FIA SVENINGSSON